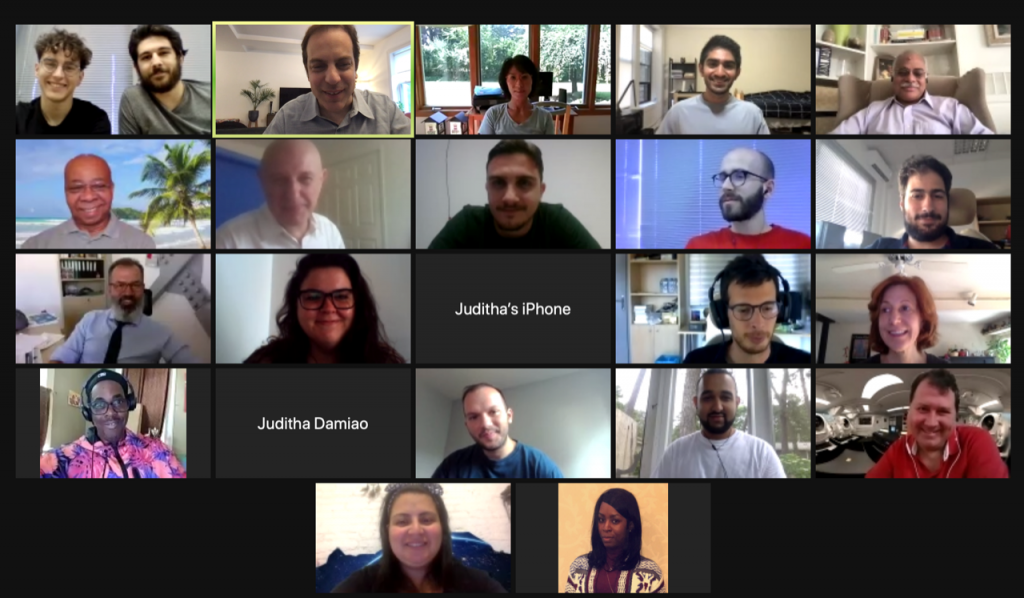 The COSMOS-NewLAW RET/REM Program will be hosting a cohort of teachers for the fourth consecutive summer during July and August 2021. With financial support from the NSF's Emerging Frontiers in Research and Innovation (EFRI) NewLAW Program, the NSF PAWR program, and the Columbia Data Science Institute, the summer program will continue in a virtual mentorship model for Summer 2021. This year's cohort is composed of selected teachers who had participated in the intensive summer program in previous years. These returning teachers were eager to continue their partnership and collaboration with researchers from New York University Tandon School of Engineering, and Columbia Engineering and Data Science Institute. Teachers represent schools from Manhattan, Queens, and Brooklyn, including two schools (The Mott Hall School and PS/MS 46 Arthur Tappan School) that are located in Harlem, where the COSMOS advanced wireless testbed is being deployed.
The successful virtual organization of the RET/REM program for Summer 2020 will continue in the same fashion during Summer 2021. The teacher cohort is composed of teachers who had participated in the virtual summer program of 2020, and teachers who had participated in the Summer programs of 2018/2019. The teachers will bring their Wireless Education Toolkits home to perform experiments in tandem with the development of the lessons and curricula to be used in the upcoming academic year. Part of the program will be devoted to the development of instructions and videos to support other teachers in running each lab. Rigorous daily support from the mentors is foreseen during the program, for assisting the teachers in successfully configuring the toolkits and running experiments from their homes. During the program, the teachers are expected to expand the lessons developed for their STEM subject-area curricula, integrating the Wireless Education Toolkits in their courses.
The program is led by Prof. Thanasis Korakis of NYU CATT and Tandon School of Engineering, in collaboration with Professors Zoran Kostic and Gil Zussman from Columbia Electrical Engineering. The project greatly benefits from extensive support of NYU Center for K12 STEM Education and Columbia Engineering Outreach.