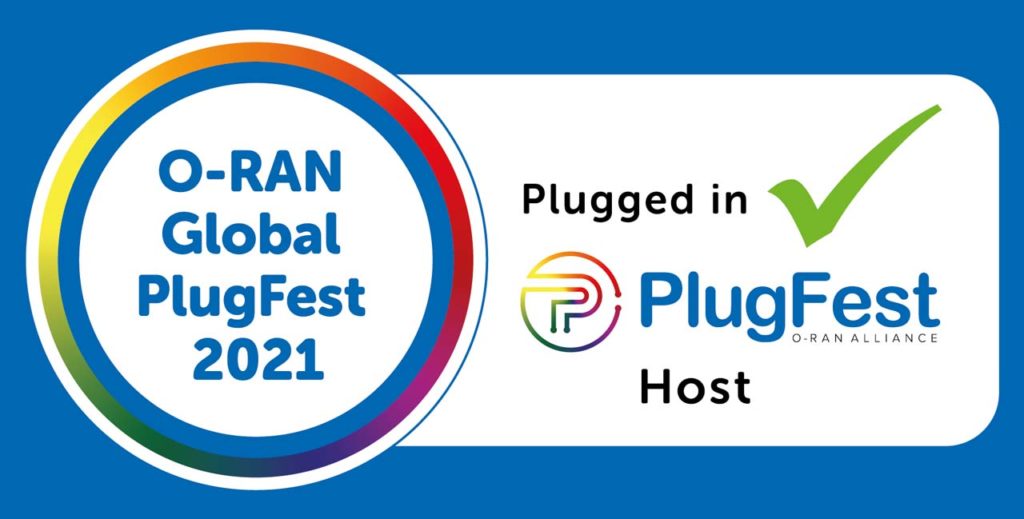 The O-RAN ALLIANCE has successfully conducted its O-RAN Global PlugFest 2021 to demonstrate the functionality and the multi-vendor interoperability of O-RAN based network equipment (see Press Release).
The O-RAN ALLIANCE is a world-wide community of more than 300 operators, vendors and research and academic institutions working in a transparent way to develop a sustainable open RAN ecosystem. 30 mobile network operators committed to O-RAN are serving over 4.5 Billion subscribers around the world.
O-RAN Global PlugFest 2021 – O-RAN's third world-wide testing and integration event – demonstrated the strength of the O-RAN ecosystem and its global drive towards open and intelligent Radio Access Networks (RAN). The O-RAN PlugFest expanded from 4 to 7 global venues, with 94 participating companies. Many of the companies contributed to multiple venues, bringing PlugFest to a total of 144 active corporate participants compared to 70 at the 2020 PlugFest.
In North America the O-RAN Global PlugFest 2021 was hosted jointly by AT&T and Verizon. Specifically, the Joint O-RAN, TIP, Linux Foundation PlugFest & Proofs of Concept were conducted in 3 labs in the USA: the NSF COSMOS testbed sandbox at Rutgers University, the NSF POWDER testbed at the University of Utah, and the TIP Community Lab on the Facebook (META) campus.
PlugFest activities focused on conformance testing and multi-vendor interoperability – 16 unique test combinations across 2 labs.
Proofs of Concept comprised:
O-Cloud infrastructure behavior in latency sensitive applications

RIC demonstration of successful E2AP procedures and measurement collection via E2 Service Model: Key Performance Metrics (E2SM KPM)

RAN Slice Service Level Assurance (SLA)

AI-enabled management of multiple-operator / multi-vendor RAN with O-RU pooling & multi-vendor slices (a series of demonstrations)
In addition to the hosts, participants included Analog Devices, Anritsu, Calnex, Capgemini Engineering, Casa Systems, CIG, Commscope, Corning, Foxconn, Fujitsu, highstreet technologies, Intel, IP Infusion, JMA Wireless, Juniper Networks, Keysight Technologies, Mavenir, MTI, National Instruments, NEC, Radisys, Rohde & Schwarz, VIAVI Solutions, VVDN and Wind River.